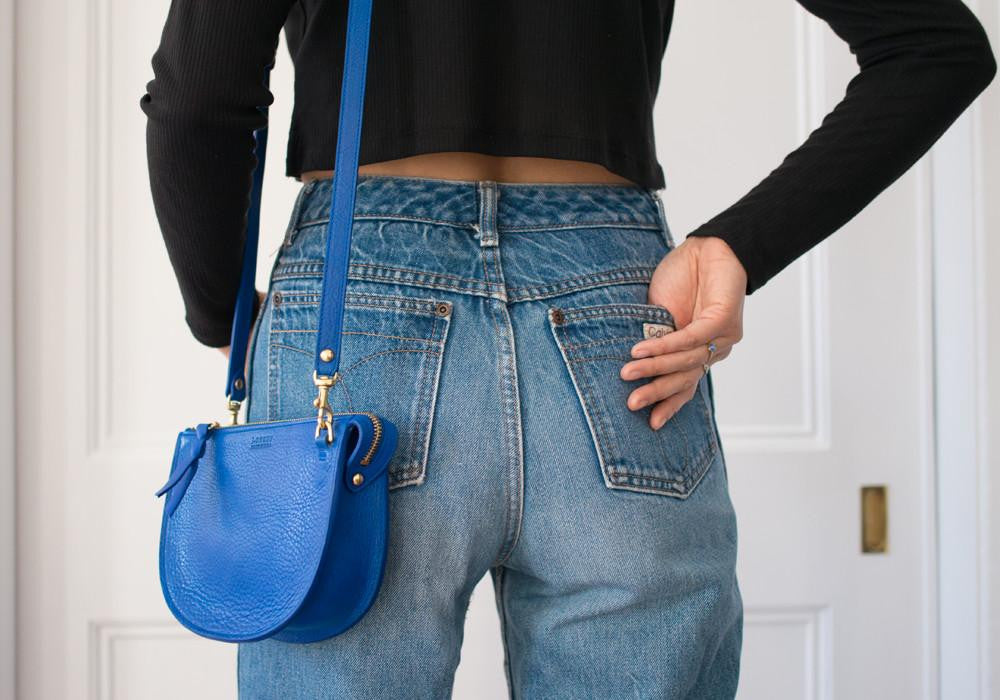 12 Days of Christmas: For the Ebullient Creative
Some have said this bag looks like it belongs in a museum, but rest assured: it's no motionless statue. The Mini Luna is similar in structure to the Tripp, but the differences are in the details. Its half-moon shape lets it rock back and forth when set down on a level surface, and there's a contrast lining to bring some unexpected color to the day when the bag is opened. 
A fun and unique bag for the fun and unique person, the Mini Luna still has plenty of pockets both inside and out to keep things practically organized and a removable strap in case it needs to be carried as a clutch. And, the wide gusset means there's more room than meets the eye. Even artwork needs to be functional sometimes, right?