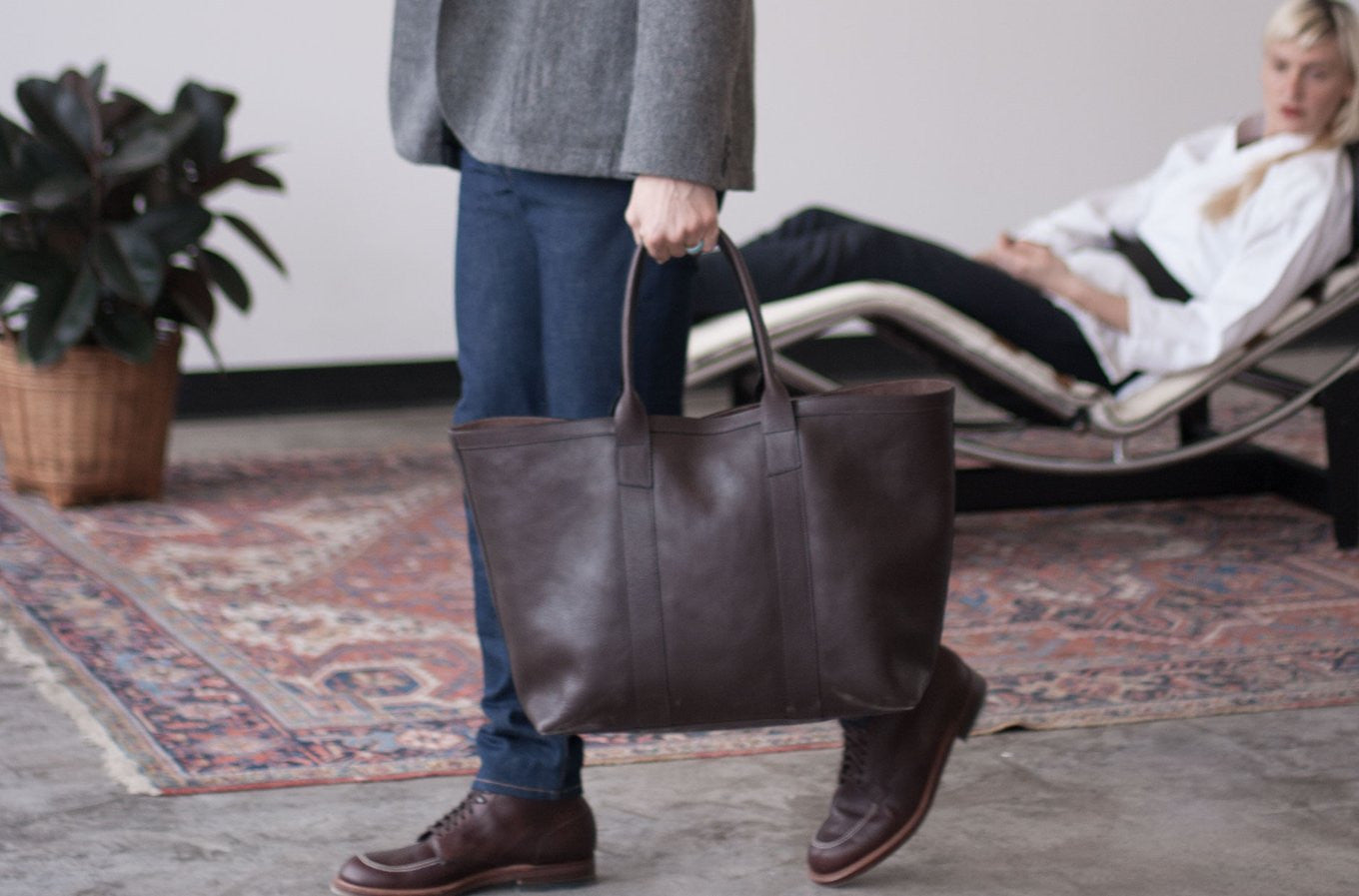 12 Days of Christmas: For the Itinerant Urbanite
A great tote bag can always be of use. Between their roominess and their ease of carrying, countless situations exist in which this quintessential item fits seamlessly: the beach, the city streets, the air. Speaking to that last one is Condé Nast Traveler, which featured our Leather Working Tote as the perfect carry-on bag for low-stress plane travel.  
More dignified than the average canvas tote, this one can handle both work and play and look good while doing it. The straps wrap all the way around the tote's bottom for reinforcement, and its all-leather construction means it'll always be one step ahead of the game in terms of style and strength. It's a great fit for anyone who spends their time on the go and could use an eternally useful bag to bring along for the ride.