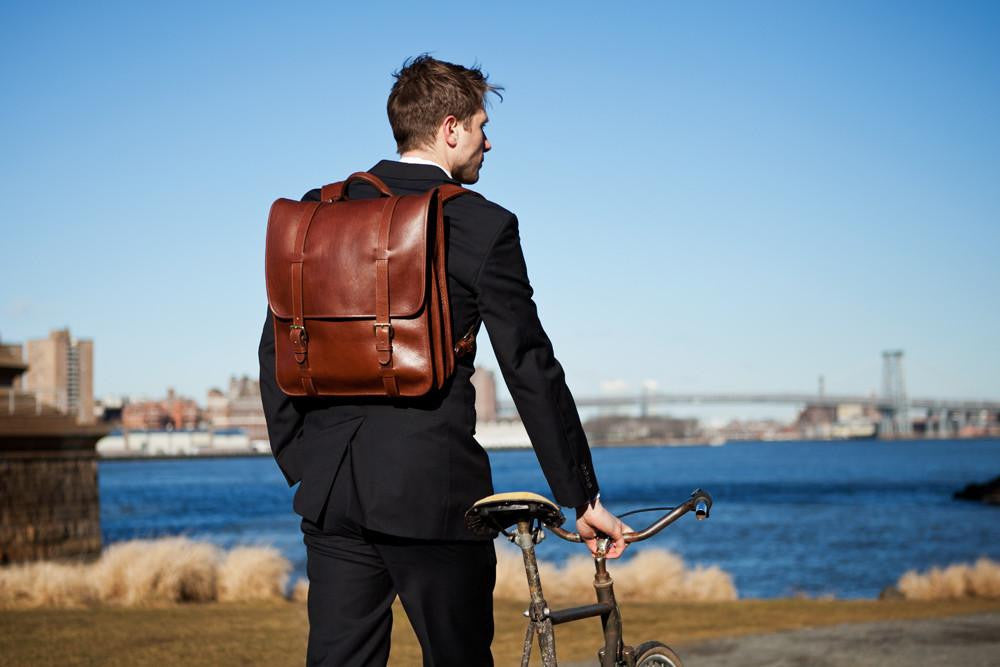 12 Days of Christmas: For the Refined Explorer
There was a time when the use of backpacks was relegated to students and hikers, but that's no longer the case. Enter our Leather Backpack, a superb gift for anyone who wants a professional and mature bag that also happens to be hands-free. 
After hearing customer requests for a backpack with all the sophistication of a briefcase and none of a traditional school bag's juvenility, our creative director Lindy McDonough sought out to design the perfect one. It's a piece that can be used on any number of adventures; just because it's beautiful doesn't mean it's not hardy.
Its all-leather construction assures that hardiness, while the subtle zipper pockets and briefcase-like buckle closure add a sense of luxury not often seen in a bag of this style. From the city streets to the office or the mountains, it looks great and functions even better.