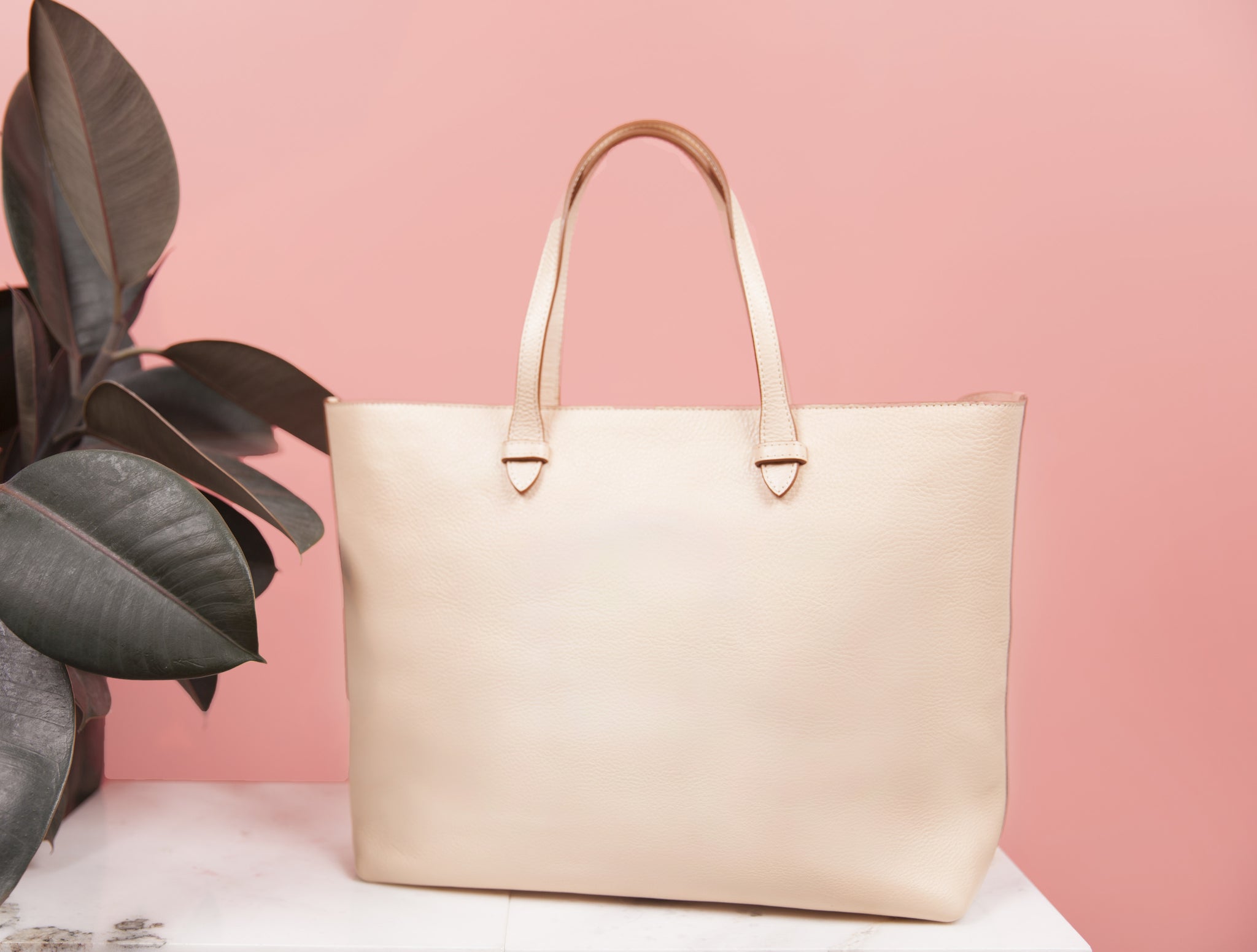 Introducing the No. 12 Leather Tote
After hearing requests for a women's business bag that could double as a handbag off-duty, we delivered with the No. 12 Leather Tote. So named to be included in a small collection along with the No. 12 Weekender Bag and Triumph Briefcase, the tote adds a feminine silhouette to the group. It's fully leather-lined like the others so as to keep its shape whether full or empty, and has an extended zipper on the top to keep all contents safe.
The No. 12 has been designed with slim handles, an ultra-lightweight frame, and enough space for a laptop, books, and any other miscellanea that might be required on a given day. More sophisticated and work-appropriate than a basic tote, this new style is the perfect option for women who don't necessarily want to carry a briefcase or backpack to the office but also don't want to compromise on style.