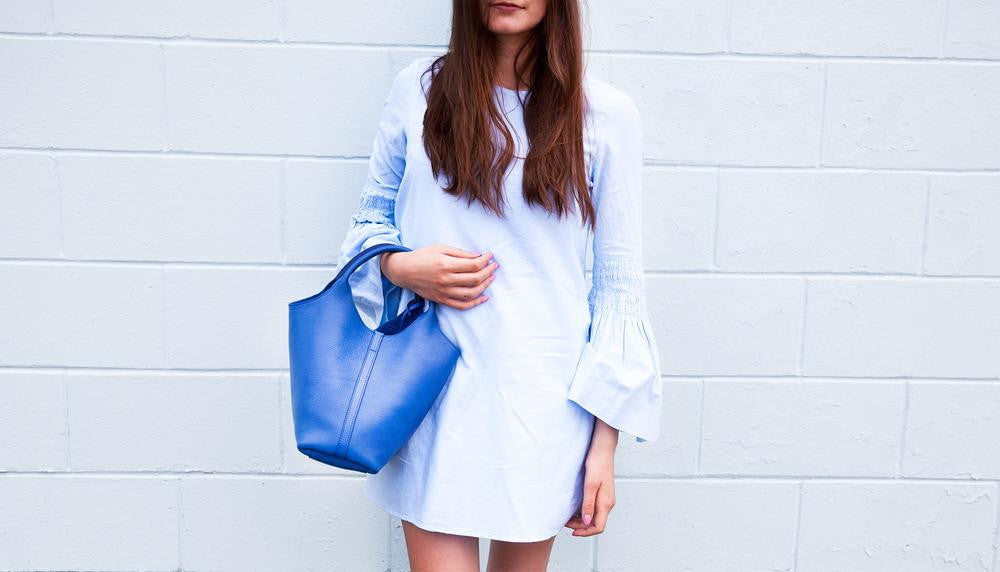 Introducing the One-Piece Handbag
The perfect summer bag with the most endearing mini silhouette, the One-Piece is a new member of the Lotuff collection and a colorful essential for the warmer months to come. Cut from just one piece of leather, hence its name, the One-Piece is unique in this regard and in its high-quality craftsmanship.
Just big enough to fit a few items for a day spent at the beach or boardwalk, this bag is unlined for light carrying but has a double-layered base that allows it to still hold its shape. A detachable pouch inside keeps small items from sinking to the bottom, and the strap-and-button closure pulls the One-Piece shut for added security.