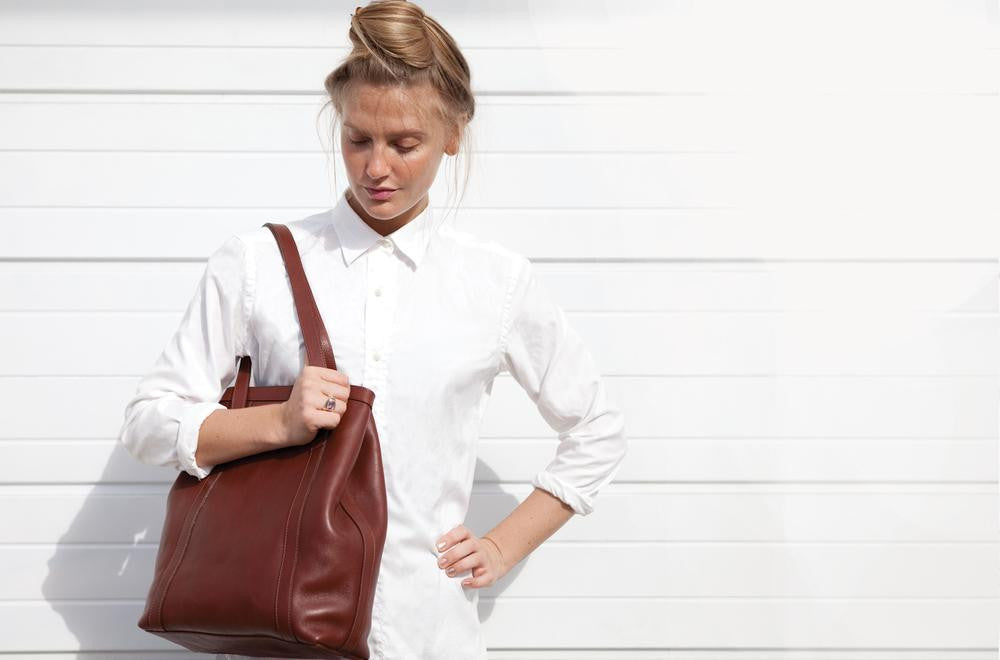 Profiling the Leather Angle Tote
Some things just never get old. That's certainly the case with our Leather Angle Tote: as it was one of our most senior women's tote designs, we entertained the idea of phasing it out of the Lotuff collection to make way for newer items. After being met with an unexpected number of requests for its return, though, the Angle Tote is back and here to stay. 
Roomy without being bulky, the Leather Angle Tote has a feminine and sleek silhouette that allows it to function just as well as an everyday handbag. Inside, there's a zippered drop pocket to hold small items, and a strap-and-button closure to cinch the tote's opening and allow all contents to be kept safe. It's made entirely of natural vegetable-tanned leather, and features solid-brass hardware to complement this top-quality material of which the Angle Tote is made.