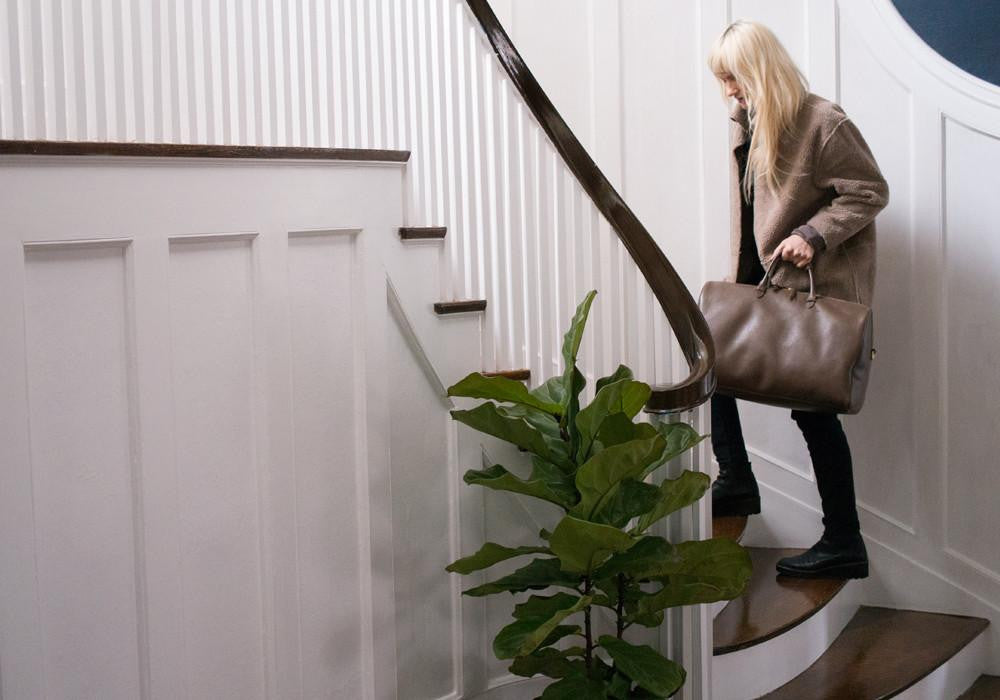 Profiling the No. 10 Weekender Bag
An overnight bag often comes in handy, whether it's for a planned getaway or a spur-of-the-moment jaunt over to the nearest bed and breakfast. That bag should be small enough to take on just the necessities, strong enough to withstand trip after trip, and classy enough to outshine the rest. Our No. 10 Leather Weekender hits every mark, and Marie Claire just included it in their lineup of the best weekender bags around, calling it "the kind built to last".  
Lightweight while still preserving the quality and integrity of a full-size travel piece, its handles are doubly reinforced with stitching and riveting to guarantee that it'll last through as many travels as it needs to. The extended zipper makes it easy to access every inch of space within, and the lock and key make certain that only you can get to what's inside.