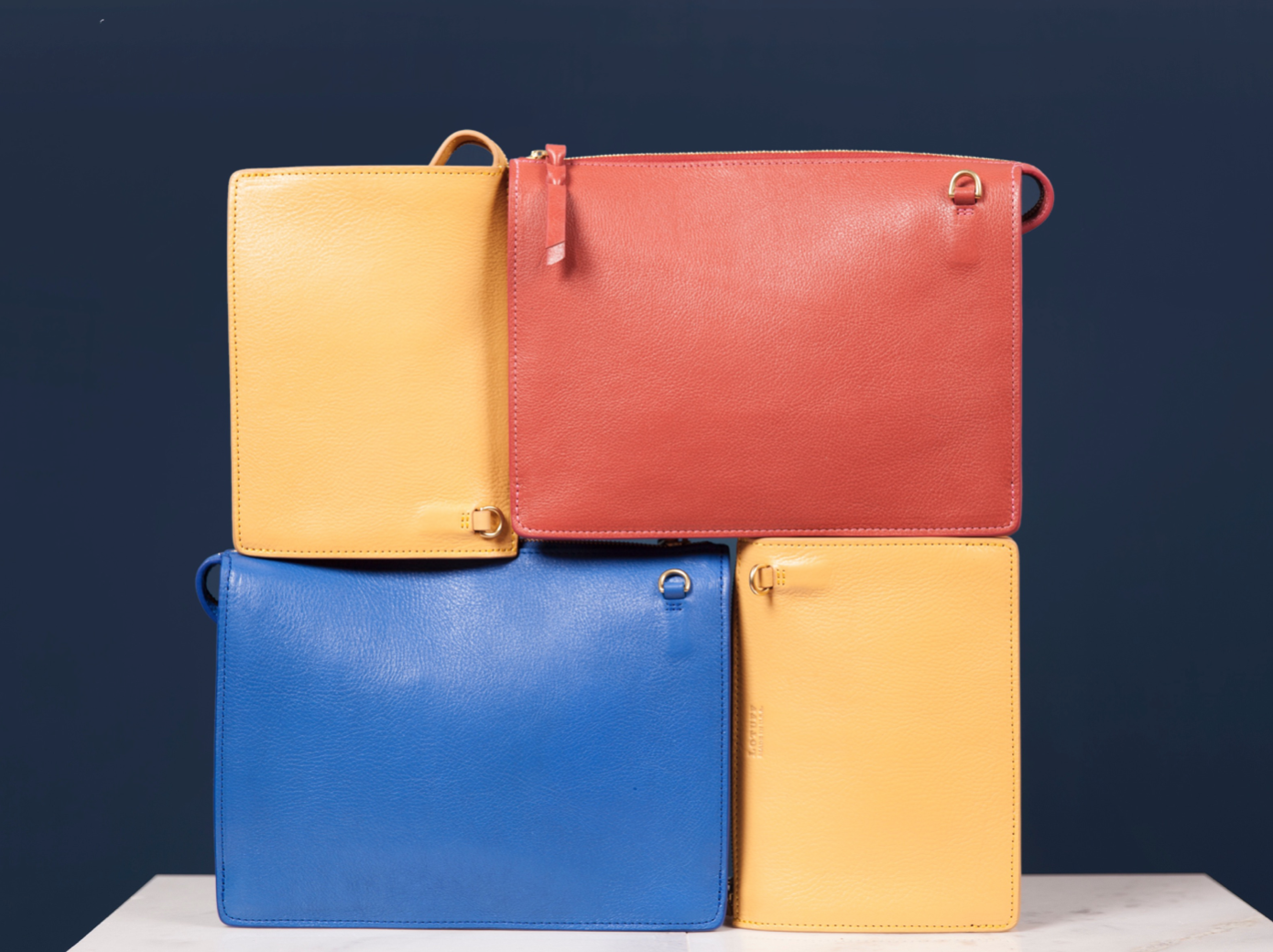 Profiling the Tripp Leather Handbag
A small bag that packs a big punch, the Tripp has long been our best-selling women's handbag, and for good reason. Condé Nast Traveler and Refinery29 have praised it as being a "perfect travel bag" thanks to its crossbody-to-clutch removable strap and wallet-like interior organization, two features designed with the itinerant lifestyle in mind.  
Although the Tripp appears to be a simple, structured bag (and it is), there are nearly 200 steps required to generate one. Between the triple-gusset design, fully leather-lined interior, and four credit card slots, its unique features are numerous, and each one takes time to perfect. We could have cut corners to expedite its creation process, but where's the fun in that? Thanks to all those features, the Tripp is a special bag that fully merits being carried everywhere, from the airplane to the streets and beyond.