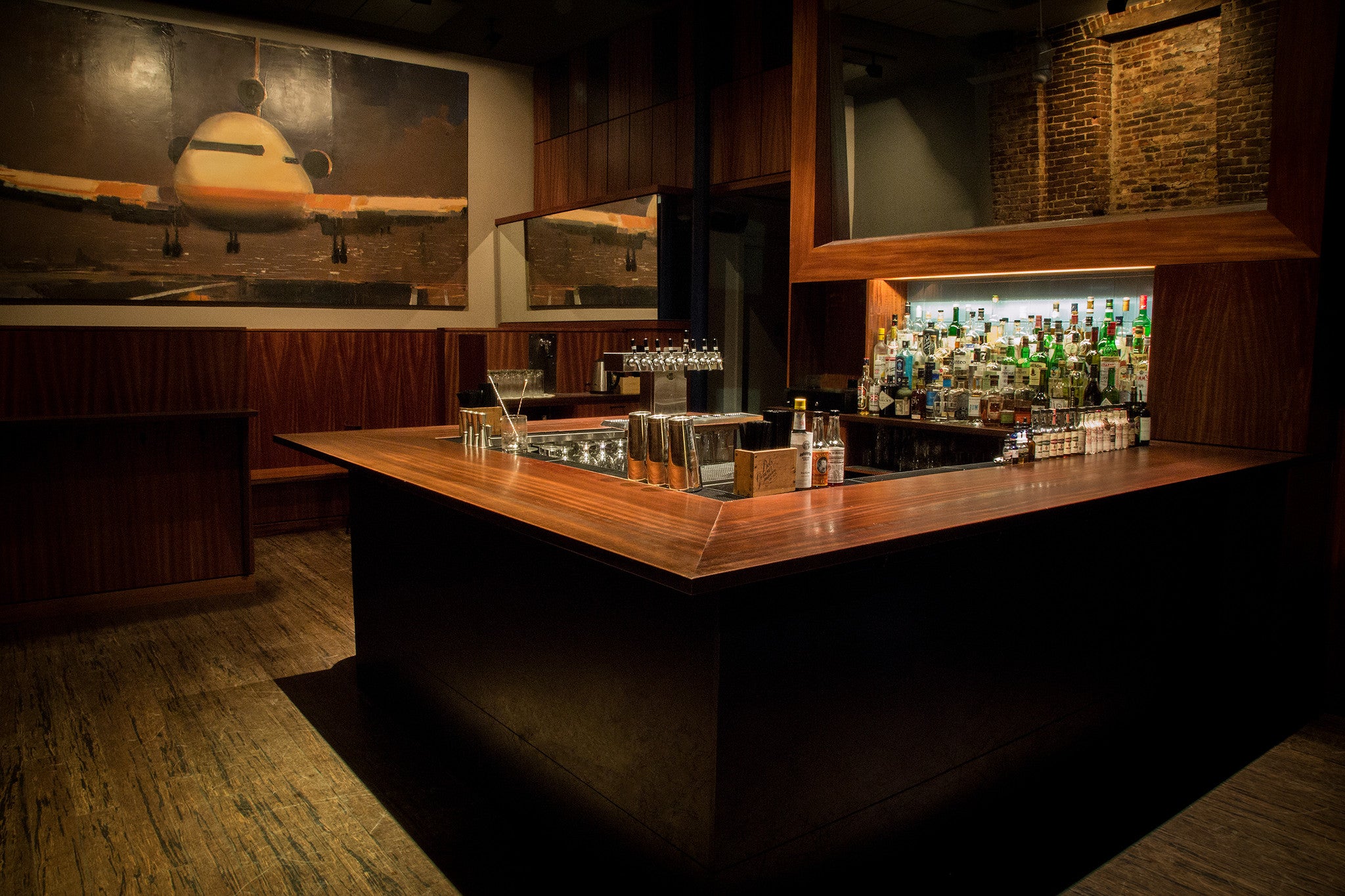 The best cocktail bars never announce themselves, and The Eddy is living proof of that. Just a few minutes outside of Lotuff's doors, this superlative Providence bar is easy to miss on the side streets downtown- but come here once, and that'll never again be a problem. The drinks are expertly made with a visible and rare level of enthusiasm, making a night out at this place a welcome and entertaining diversion from everyday life.
Inside, The Eddy's modestly luxurious décor — think mid-century modern meets Brooklyn loft — creates the perfect setting in which to pore over their seasonal menu of artisan cocktails. Returning staples like the Sazerac lie amongst changing offerings such as the current mezcal-based Flamenco and the Thai One On, with house-made fennel bitters rounding out Thai basil, apple, and gin. 
Every time I've stopped by this bar, I've been nothing if not highly impressed by the experience. For the ambience alone, it's one of my favorite spots in the city to meet up with a few friends: the mood is upbeat but not frenzied, the music is spot-on, and it's never too loud to have a conversation. Add in one or two of those incredibly good drinks, and everything is perfect.