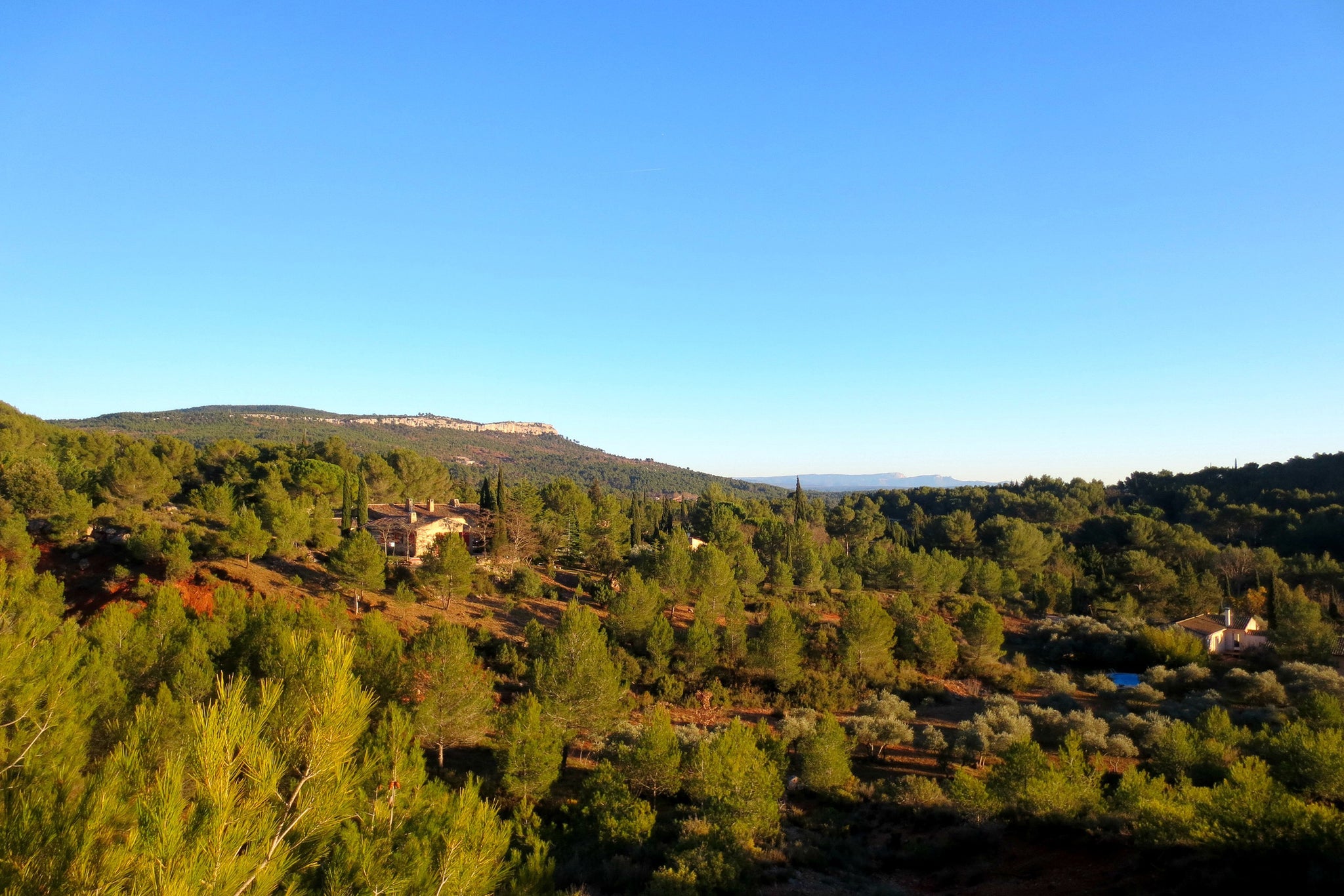 The Departure: Open-Air Markets and Op-Art Museums in Aix-en-Provence, France
Our account executive Liz spent a few months living in the south of France, and in her opinion, there aren't many places in the world more enchanting and luminous than Aix-en-Provence. Known for its collectively golden-hued buildings, artistic heritage, and sprawling open-air markets, it's one of those little cities whose inexplicable yet welcome charm sticks around long after setting off for another location.
Our team loves learning the secrets of each new place we visit, and Liz was in Aix for long enough to explore the ins and outs of every street. Whether you have hours or days to discover the "city of a thousand fountains", here are our top recommendations for what to see and do.  
There are almost as many public squares in Aix as there are fountains, and one of Liz's favorites is the Place des Cardeurs. It's a bright and open space whose perimeter contains plenty of cafés to stop by and shops to check out while enjoying the sunshine for which this part of the country is so known. As many restaurants extend their seating out into the square itself when the weather permits—which it usually always does—it's also a great place to stop for an outdoor dinner later on. The chèvre chaud at Papagayo topped with broiled goat cheese, bread, and potatoes is a Provençal tradition, and "it's kind of the best thing ever." Don't stop at the classics, though! If you head down the nearby Rue Félibre Gaut, there's essentially any kind of food you could ever hope to find: the tapas at La Cita, falafel at Restaurant Antioche, and matar paneer at Delhi Delice are standouts among other options like pho, sushi, and pizza (France allegedly eats more of it than Italy). 
Cézanne inhabited Aix for years, taking inspiration from its unparalleled cerulean-blue skies and the limestone ridges of the Montagne Sainte-Victoire that can be seen in one of his most famous series. Visit his studio in the heart of the city, or take a day to hike the mountain itself (highly suggested by Liz and so, so beautiful). Either way, you'll see Aix through his eyes. Another artist associated with the area whose name isn't quite as well-known is Victor Vasarely, the so-called "father of Op Art". His museum, full of kaleidoscopic, larger-than-life tapestries and sculptures, is decidedly aged but nonetheless noteworthy: have you ever seen larger-than-life optical illusions before? 
Condé Nast Traveler calls Aix "smart and contemporary", and it's true, but maybe nowhere is this description more evident than at the Kengo Kuma-designed Conservatory of Music. In a blend of old and new, soft and sharp—the academy contained within opened in 1849, the building itself, in 2013—this conservatory is a "vaguely brutalist behemoth that's always host to some kind of sophisticated event", from classical ballet to piano concerts and master classes. 
Theatre and art aside, our last must-do in Aix and the one thing that's missed "more than almost anything?" The morning open-air market. Taking place every Tuesday, Thursday, and Saturday, whatever you seek can probably be found amidst the winding trails of stalls and trucks, and there's always something interesting to see even if you've been a million times before. Provençal lavender, farm-fresh produce, colorful blooms, and antiques abound, but do as the locals do and buy a baguette along with an array of local cheese, saucisson, and olives. 
Bring our Mini Sling in ochre, and it'll fit your market findings while you fit right in with the Aixoise architecture.
Eat Here 
Papagayo 22 Place Forum des Cardeurs, 13100 Aix-en-Provence, France
La Cita
16 Rue Félibre Gaut, 13100 Aix-en-Provence, France
Restaurant Antioche

1

8 Rue Félibre Gaut, 13100 Aix-en-Provence, France
Delhi Delice
22 Rue Félibre Gaut, 13100 Aix-en-Provence, France
Go Here
Fondation Vasarely 1 Avenue Marcel Pagnol - Jas de Bouffan, 13096 Aix-en-Provence, France
Cézanne's Studio 9 Avenue Paul Cézanne, 13100 Aix-en-Provence, France
Conservatoire Darius Milhaud
380 avenue Mozart, 13100 Aix-en-Provence, France
Stay Here
Villa Gallici 18 Avenue de la Violette, 13100 Aix-en-Provence, France
villagallici.com
This article was originally posted in September 2016 and was updated in July 2017.