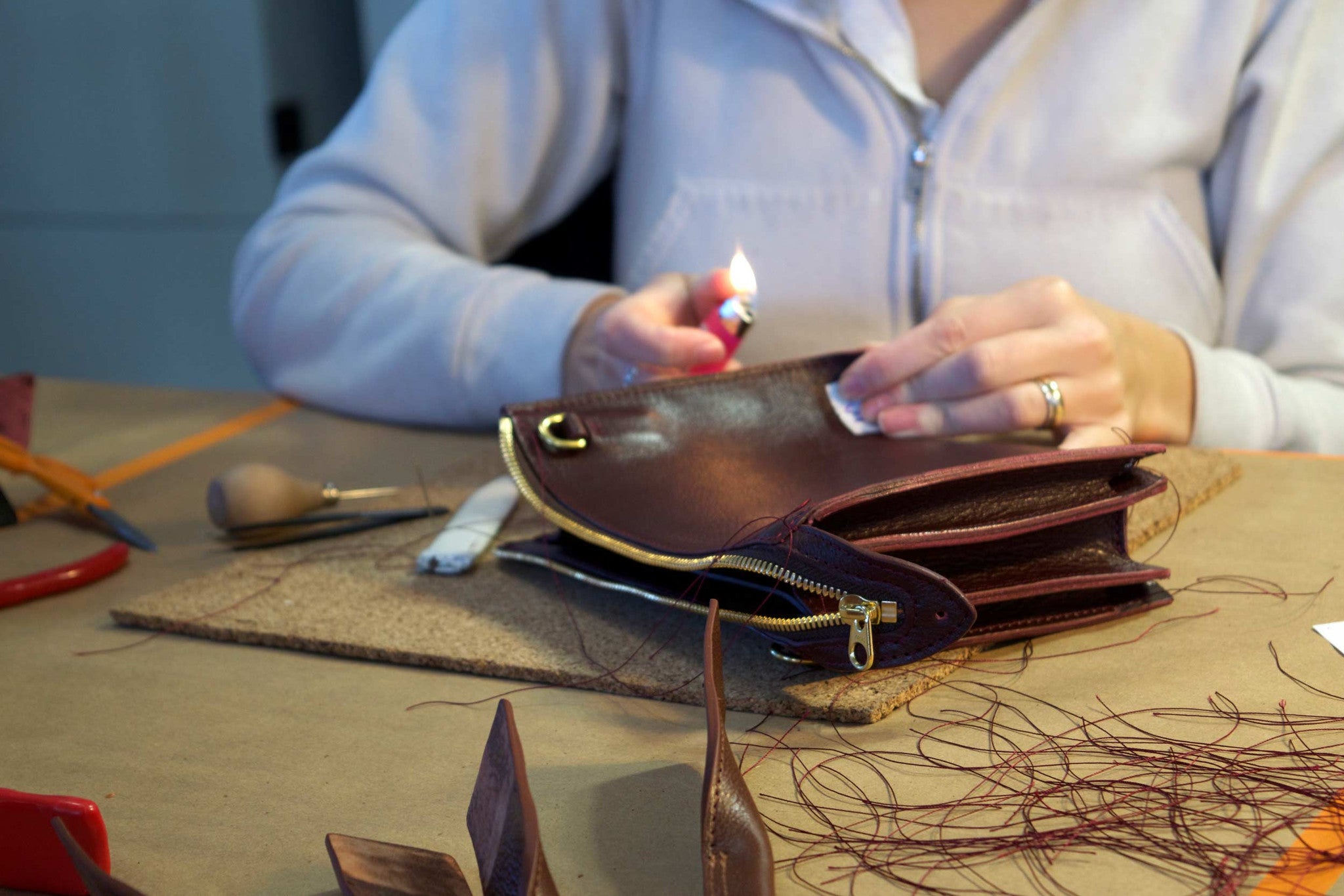 The Modus Operandi: Turning and Burning the Tripp
Having been stitched last week, a round of Tripps is now being turned and burned out in the workshop. Over 40 knots need to be tied on each bag, and for each one, our artisans do a square knot- one of the most secure kinds. Despite this shared similarity, though, not every turn-and-burn is the same.
Some knots are invisible due to being done on a piece of leather that will be sealed onto another later on, so these are simply melted with a flame and pushed and pulled back into their holes with tweezers. Those that are visible get an additional step: a bone folder is used to press and smooth the leather right back over the sealed knot to both hide it and protect it from unraveling.
Finally, there's edge wrapping, which is the strongest kind of turn-and-burn. Consisting of five threads rather than just one, they help keep the Tripp's corners fortified and its entire structure protected. Thanks to all this, the Tripps and our other bags are made more durable and more beautiful as they move down the line towards completion.
-Liz